Welcome to the Website of the
United States Armbrust Association Alumni
Celebrating International Match Crossbow Shooting ...
---
| Home | 1979 Linz | 1981 Arosa | 1983 Bad Homburg | 1985 Zundert | USANA Shoots | 1987 Rohrbach | 1989 Wolverhampton | 1991 Wil | 1993 Bully-les-Mines | 1995 Naefels | 1997 Ringgenberg | 1999 St. Veit | Distinguished Shooters | National Records | Medals Ranking | Meetings |
---

HISTORY OF THE U. S. ARMBRUST ASSOCIATION (USAA) by Bruce Meredith:

A crossbow is an archaic weapon of the past, but is also the basis of current shooting sports. The legend of William Tell, Swiss Medieval Folk Hero, using a crossbow to shoot an apple off his son's head in year 1307, is a story well known to all in Switzerland. Switzerland is considered the cradle of crossbow shooting. Just about every little city in Switzerland has a rifle and crossbow range.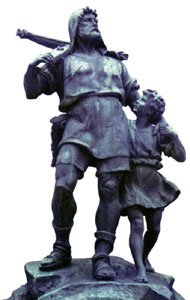 There are three types of common crossbows: Hunting, Field, and Match. The USAA was formed for Match Crossbow competitive shooting at 10 and 30 meters. The German language word for crossbow is Armbrust. An Armbruster is a crossbow shooter. The International Crossbow Shooting Union (also known as Internationale Armbrust Union - IAU in German) is headquartered in Switzerland.

Rifle shooters on the US Shooting Team at the 1974 World Shooting Championships in Thun, Switzerland were exposed to the sport when the President of the IAU, Gottfried Diener (a former Swiss Bobsled Olympic Champion and World Champion), was making efforts to have the crossbow event adopted by the Union International de Tir (UIT), now the International Shooting Sport Federation (ISSF), for inclusion in Olympics and World Championships. Diener set out to invite the shooters of all nations to come see the crossbow event. Diener arranged for crossbows to be available for the shooters to try their skills. Diener wanted the USA to come to the 1st IAU Match Crossbow World Championships to be held in Austria in 1979.

Gottfried Diener (Nov 1, 1926 to May 26, 2015) was elected President of the IAU in 1967 and held the position for 24 years until 1991. He was a very inspirational and charismatic person. He was endless in his enthusiasm for crossbow. A big man with a commanding voice, there was no question about who was in charge when he was in the room. His help in the development of the USAA was significant, probably critical.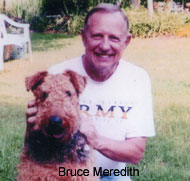 Bruce Meredith decided he wanted to go to Linz in 1979, so he approached the other USA rifle shooters for interest. Only David Kimes and David Cramer were interested, although the others did try the demonstration event at Thun. Bruce knew the USA rifle shooters were some of the best in the world, so they should be able to pick up some other rifle shooters to try this new shooting sport.
Diener advised Meredith that the USA also had to have a national federation in order to participate in the IAU Match Crossbow World Championships. Meredith knew he had the will and means to put together a team and a national federation and proceeded to do so.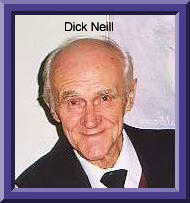 Unknown to Meredith, Richard Neill of southern New Jersey, a man with some history in field crossbow shooting, had been in touch with Diener and the National Rifle Association (the National Governing Body for Olympic and International Shooting) in 1978 to promote crossbow. He knew about the upcoming 1979 IAU World Match Crossbow Championships. Neill was working toward having the USA compete via a sponsorship from the NRA. Diener was receiving correspondence from Meredith and Neill and put them in touch with each other. Neill agreed to work toward a team. Thus, the USAA was informally formed by Kimes, Meredith and Neill in 1978. It was formally organized a year later when it became clear the NRA was not going to adopt the sport.
There were no known crossbow ranges in the USA. The ten meter (33 feet) crossbow event is easy to set up using a crank (wire or strong string pulley system) air rifle range. The bow is relatively light and the bolt is light. The leads are small. The 10 meter event is shot only in the standing position. Bruce Meredith and several others adapted home 10 meter air rifle carriers for crossbow. The 30 meter crossbow range is a much more expensive and difficult range to install and maintain. Standing and kneeling (30 shots each) are the 30 meter positions. The bow is very heavy, especially the old originals with steel bows. The newer composite bows were lighter. Meredith and Neill set up semi permanent 30 meter ranges. In the later 1980's 30m ranges were built at the USANA club in New Jersey and by Len Remaly in Massachusetts. The Meredith and Neill ranges do not exist today.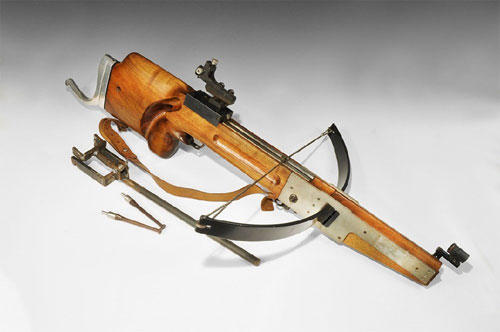 The bows are set by the use of a handle to bend the bow back to set for discharge. Carefully, a wooden bolt (arrow without feathers or fletching) with a blunt metal head, is positioned into the ramp to be thrust forward upon release of the trigger. The targets are installed with a rubber band on the face of a circular piece of lead. The bolt will fly and hit the paper, making a hole on a scoring ring, and stick into the lead. To extract the bolt and install a new target, the lead with target and bolt have to be brought back to the firing line for the shooter to make the change, The ten meter range can be done with a hand crank, but the 30 meter target and lead are heavy and are brought back on strong taut metal wires and an electrical motor. The ranges can be bought overseas, including the large, heavy pipes for setting in ground. The European motors have to be converted for US power. The ten meter ranges are indoors. The 30 meter ranges are exposed to the elements down range, but the firing position is covered, when properly set up. All not easily accomplished for occasional shooting in the USA or elsewhere. It is a western European event, but the Chinese and others started to come in. Switzerland is the epicenter of armbrust shooting, followed by Germany and Austria.
The sights and triggers on both bows are the same as rifle as are the shooting coats, trousers, boots, eyeglasses, etc. Easy for rifle shooters to understand. More complicated to learn are the "secrets" of the use of the bow: proper cocking, where to oil, stroking the bolt, criticality of wind flags, fine techniques of watching the motor, changing targets, moving the leads to change the impact holes and all that new stuff. The bows were expensive and none were sold in the United States. Even when you did purchase a match crossbow, you then had to have a shipping container built to transport them in. All this had to be overcome.
The USA had to figure some way to recruit and train shooters for Linz in 1979. Neill was making lead backers and set ups. Meredith bought a bow and was bringing back lead backers, targets and other items from Switzerland. Kimes and some others did the same. In May of 1978, Meredith wrote to Diener and informed him that Meredith was leading a team of USA rifle shooters on an European rifle training trip in July 1978. He arranged with Diener to set up a crossbow clinic and friendly competition on one of the training free days. The events were eventually set up in Zurich & Wil, Switzerland.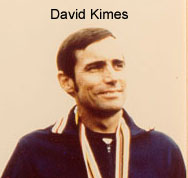 Diener was very anxious to get the USA involved as the potential for bow sales was inviting and the USA would be a big boost to having the event included in the Olympics and World Shooting Championships. In June of 1978, Neill via the NRA International Competitions Committee, arranged with Marie Alkire, who was running a junior shooting school, somehow arranged for Diener to come to Phoenix, AZ during the U. S. International Shooting Championships. Alkire represented the U.S. Woman's International Rifle Organization (USWIRO) and the school event, Scheissportschule II, for women and juniors, gave Diener a chance to do a short demo of crossbow in Phoenix. Neill also came out to Phoenix. Kimes, Meredith and Neill made a presentation there to the NRA International Competitions Committee, who stated they would discuss it with the NRA Board of Directors. Nothing came of the request for the NRA to adopt or support crossbow shooting as they were just getting the National Team and National Development Team system started for the Olympic and World Championship shooting disciplines.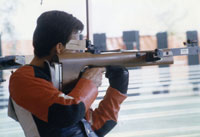 A team of USA rifle shooters spent several weeks in Europe shooting 10 meter air rifle, 50 meter smallbore rifle and 300 meter rifle events in 1978 in Germany, Switzerland, Denmark, Austria and Hungary. On July 10, 1978 during a rest day, the first USAA international crossbow match, a friendly local event, was held at a 30 meter range in Dietlikon, Zurich, Switzerland. Meredith had to sign for 6 bows, by serial number, for the team to use. Five 30 meter bows and one 10 meter bows. They consisted of one Schallberger, one Wacker and four Winzeler bows. Of the rifle team shooters on the European trip, only some decided to participate in the crossbow shooting. (* indicates USA shooter). The Swiss provided men that cocked the bows for the two USA women, Wanda Oliver and Linda Bailey.
The results of the 30 meter event:
| | | | | |
| --- | --- | --- | --- | --- |
| | Name | Total | Standing | Kneeling |
| 1. | David Kimes * | 576 | 283 | 293 |
| 2. | Daniel Nipkow | 572 | 286 | 286 |
| 3. | Heinz Strasser | 569 | 277 | 292 |
| 4. | Wanda Oliver * | 560 | 276 | 284 |
| 5. | Thurston Banks* | 557 | 276 | 281 |
| 6. | Bruce Meredith * | 554 | 271 | 283 |
| 7. | Bruno Eigenmann | 553 | 266 | 287 |
| 8. | Marcel Kunz | 545 | 262 | 283 |
| 9. | Ray Carter* | 544 | 274 | 270 |
| 10. | Georg Winzeler | 544 | 256 | 288 |
| 11. | Linda Bailey* | 539 | 260 | 279 |
| 12. | Paul Gantenbein | 535 | 264 | 271 |
| 13. | David Cramer* | 532 | 263 | 269 |
The 10 meter Match Crossbow results of July 10, 1978 (Wil, Switzerland) included Robert Aylward. The shooters are not identified by nation on the result list, but the two clubs are from southern Germany.
| | | |
| --- | --- | --- |
| 1. | Goldsby, Boyd (USA) | 284 |
| 2. | Kustermann | 283 |
| 3. | Niembs | 282 |
| 4. | Carter, Ray (USA) | 279 |
| 5. | Aylward, Robert (USA) | 275 |
| 6. | Hartmann | 275 |
| 7. | Schuchardt | 273 |
| 8. | Meredith, Bruce (USA) | 269 |
| 9. | Kimes, David (USA) | 269 |
| 10. | Eberhardt | 269 |
| 11. | Zimmerman | 269 |
| 12. | Cramer, David (USA) | 268 |
| 13. | Stork | 267 |
| 14. | Oliver, Wanda (USA) | 262 |
| 15. | Niedermier | 258 |
| 16. | Bailey, Linda (USA) | 255 |
| 17. | Mattheis | 253 |
| | | |
Teams:
1st: Bavaria (Germany) 1,091 (Kusterman, Gottfried 283, Niembs, Rudolf 282, Zimmerman, Franz 268, Niedermeier, Robert 258)
2nd: Wiblingen (Germany) 1,084 (Hartmann, Werner 275, Schuchardt, Heinz 273, Eberhardt, Helmut 269, Stork, Anton 267)
3rd: USA II 1,082 (Goldsby 284, Aylward 275, Cramer 268, Bailey 255)
4th: USA I 1,079 (Carter 279, Meredith 269, Kimes 269, Oliver 262)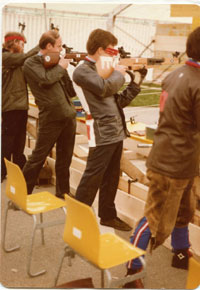 In November 1978, Neill was in contact, without success, with European target manufacturers for help trying to get a complimentary range in the USA. He also reported that Alkire and Kimes had seen Diener at the World Shooting Championships in Korea and Diener was there and inquiring about success with the NRA and progress for sending shooters to Linz. Neill expressed frustration about the lack of interest from the NRA. He was still harboring hope the NRA would come through for a team to Linz. He even had thoughts of joining the US Hunter Crossbow group, which all others felt not a good idea. Neill also suggested to incorporate a club or organization in New Jersey, which did not happen, for lack of support from others.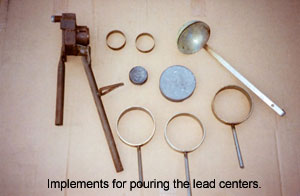 Meredith was moving ahead full steam with a plan. Since he had no returnable 30 meter range at home, he set up 5 leads and 5 targets and shot 5 shots, one each (only one bolt can be shot at one target, think about it) and then he would get out of position and walk down range to change targets and walk back and get into position again. Time consuming, especially kneeling. He was also staying in touch with those who had bows to see if they were training. Most were not.
February 3, 1979 - there was an indoor rifle competition at the Quantico Marine Corps Base in Virginia, to which Meredith took his entire rifle team. Neill was wanting an official meeting, so on Feb 4, 1979, there was a meeting at the Holiday Inn, Triangle, VA of about half a dozen or more crossbow shooters, with the idea of bringing this all together formally. The name of United States Armbrust Association was finalized. David Kimes was elected President, Bruce Meredith, Vice President and Richard Neill, Secretary-Treasurer. Neill also wanted a title of Executive Director, to which no one objected. Money was taken up to be sent as enrollment to the IAU from the USA. Bylaws were to be typed up. This was the formal organization of the U. S. Armbrust Association.
February 26, 1979 - Meredith made a suggestion for a team emblem of a crossbow superimposed over the United States flag, much like the IAU logo is superimposed over the world atlas. Plans for a training session at Meredith's home in Georgia were previously proposed, but fell through because no one had money to come. Follow ups were being made to get an English translation of the Crossbow Rules.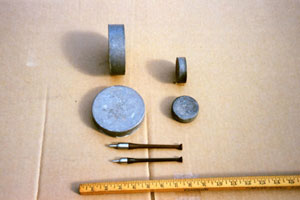 March 2, 1979 - Neill received a letter from Vinzenz Huber, of Germany, the manufacturer of Match-Tell 10 meter bows, stating that he would loan bows to all US shooters for the 1979 Linz World Championships. He was a new bow manufacturer and trying to get a share of the market. We don't know how many shooters actually used his bows in Linz.
March 1979 - Diener wrote Meredith to request help in pulling together shooters to Linz from Mexico and Canada. The shooters at Vancouver seem to be home bodies and just shoot only on their range. Some plans were discussed to train in Switzerland prior to the Linz, Austria World Championships later in the year.
March 22, 1979 - Meredith wrote to the Tourotel in Linz to reserve 4 double rooms. The estimate then was that the USA would send 6 shooters to Linz, plus Neill and his wife. The same day he wrote Walter Burki of the Swiss Canadian Club in Canada to arrange a 300 meter rifle, air rifle and 30 meter crossbow competition in July 21, 1979.
April 1979 - Marie Alkire wrote a complete and technical article for Gun Magazine about match crossbow shooting and the upcoming Linz World Championship. It included the news of the formation of the USAA and the names of Kimes, Neill and Meredith and letting shooters know of the organization with dues only $8 a year.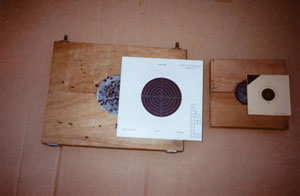 April 6, 1979 - Meredith wrote Kimes and Neill to advise them he had spoken with Gary Anderson at the NRA in DC the week prior and there was no chance of NRA support, including financial for Linz. On April 17, 1979, Meredith wrote to Dave Cramer and Tom Banks, both teachers, with the hopes of them finding a German teacher at their schools to translate the crossbow rules and the cost of doing so.
April 1979 - The USAA Bylaws were published.
April 1979 - Diener wrote to Meredith again asking help in getting Mexico, Spain and Canada shooters to come to Linz. Apparently the Canadian crossbow shooters do not interact with their in-house neighbors, the riflemen. Rifle shooters make good crossbow shooters. In April and May letters exchanged between Neill and Diener regarding hotel selections and that Neill would probably be on the jury or technical staff for the World Champs in Linz. Practice dates and locations were discussed. Neill manufactured some tool to disassemble the bow to put in a rifle case for air transport vs. the big metal crossbow boxes some shooters had made. Neill, however, was much better than most of the shooters in disassembling and reassembling a bow, and most did not utilize the tool. In April 1979, Neill wrote to Swiss Air and the American Swiss Association requesting financial assistance, special air fares, etc. They responded with no help, but offered to help with ground car reservations once we landed. Ha!
May 1979 - Meredith sent a copy of the English version of 30 meter rules to Banks for help in getting the 10 meter rules translated to English. In May 1979, at the NRA Convention in San Antonio, Meredith engaged the Dallas Cap and Emblem Company to design and quote on an emblem for USAA, a crossbow on the American flag. On May 30th Meredith wrote to Diener with copy to Neill and Kimes that he had been to Spain and tried to drum up teams for Linz, but his trip to South Africa had fallen through so he could not recruit there.
May 30, 1979 - Meredith again asked Swiss Air for special group rates as they are the official airline for the World Crossbow Championships. Also asking for clarification on baggage weight and size for the crossbow boxes. Neill and Meredith are copying each other on letters. Too much to do at the last minute, but it is going to happen.
May 1979 - Kimes wrote that the cost is going to be almost prohibitive and we should try to stay with local shooters in Europe and forego the hotels. Kimes suggested for the future the USAA needed to come up with some kind of fund raising effort. He also approached Lanny Bassham for support with no strong response. We are not sure we can get the 5 required shooters to Linz for a team. Funding is going to be all self. Neill receive a letter from Swiss Air giving rates higher than Neill's travel agent, but stating the crossbow boxes would be no problem to accept and transport.
June 19, 1979 - looks like Tom Banks can make it to Linz. Jim Meredith is stationed in the Army at Fort Benning and it looks good at him going. Bob Aylward might be stationed in Germany and could also shoot in Linz. On June 19, 1979, Meredith writes to the Swiss rifle contact in Canada to confirm an air rifle match on 21 July and also writes to the Crossbow rep in Canada to further confirm the crossbow match later in the same day. On June 18th Meredith writes to Cramer to have the loaner crossbow he had transferred from Camp Perry to Fort Benning for Jim Meredith since Cramer can now not make it to Linz.
June 19, 1979 - Kimes writes to Meredith to coordinate the trip to Canada and further stated he was at the International Competitions Committee meeting and again approached Gary Anderson of the NRA for financial assistance.
June 19, 1979 - Gary Anderson, NRA Executive Director - General Operations, writes to Neill with a solid explanation of the complexity of refusing to take on crossbow. The Board of Directors referred it to the NRA Competitions Division staff. To take on crossbow would take the responsibility to hold tryouts, fund teams, conduct training, do advertising, etc. How much incremental membership dues would come in from crossbow shooters? It can not be justified. USAA can not complain since getting together five or six shooters for Linz seems to be a struggle.
June 20, 1979 - Neill receives a letter from Tell Sport with scores from a match of Germany, France, Austria and Switzerland telling how his bow won the event and many others used the bow. He wants to know what the USA is going to use. Swiss Air comes though with a special fare, but all have to fly together. Planned itinerary is 22 July to 2 Aug 1979.
June 30, 1979 - Meredith writes to Anderson at the NRA to ask that Kimes, as President of the USAA, be given financial support to do a formal staff study in Linz for the NRA.
July 3, 1979 - A quote comes in for the brassard. Meredith places the order and sends them money. Time is running out.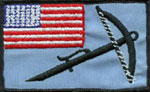 July 1979 - Neill lines up a Public Relations Person, Louise Hand, his niece, who on July 11, sends out a Publicity Data form to the individual shooters with a request for personal shooting history that can be given out to the press. The result was never determined.
July 12, 1979 - Meredith received a letter from Diener advising that all shooters are expected to stay at the official location, the Tourotel Waldegg in Linz, from which daily transportation to the range will be available. He also pointed out that the USA will be at a disadvantage if they came with less than six 30 meter shooters. Each nation may shoot six and the top five count. Thus, the worst score in each stage of the event can be dropped. Five can make a team, but shooting six and throwing out the lowest in standing, kneeling and total is a big advantage. Diener hopes that will be changed in the future and states he will support a request for a change in the rules (hint). The 10 meter team is only four shooters. He clarified that he will arrange the warm up training in Zurich, prior to Linz. He reported that all entry forms for Linz had been sent to Neill and returned. He also commented on the price requested for stained glass crossbow window hangers for the US team to purchase for team souvenirs. The good ones are expensive, as are most things in Switzerland. None were bought for the team. He wished the USA well.
July 12, 1979 - Diener sent a second letter to Meredith reporting that Diener had contacted Swiss Air to ensure no excess baggage fees would be charged for the large crossbow boxes. Diener thanked for the English translation of the 10 meter rules which he had received. Diener agreed to set up a training match in Zurich and make hotel arrangements for the US there. He asked if Wigger would be with the US team and if Meredith could contact the UIT President, Olegario Vazquez, for support of a Mexican Crossbow Team to Linz and followed up on having the IAU and crossbow accepted in the UIT events. Diener also reported there will be a General Assembly meeting in Linz and that a person from the US team should be selected to become the IAU Vice President of the Americas. That person would then hopefully be able to have crossbow accepted in the Pan American Games. He pointed out that a 10 meter crossbow event could be installed with an air rifle range. He asked if Olegario Vazquez would be the right person to bill that slot?
July 1979 - Meredith and Kimes can not come up with a 5th shooter for the match in Canada. A name of a rifle shooter in Washington state is obtained at the last minute but he could not make it. So the US has to shoot at the Swiss Canadian Rifle Club with just four shooters. A photo looking downrange.
First International 30 meter Match Crossbow Match in North America on 7/21/79:
| | | | | |
| --- | --- | --- | --- | --- |
| Name | Country | 30m Standing | 30m Kneeling | 30m 30 + 30 |
| David Cramer | USA | 262 | 261 | 523 |
| Thurston Banks | USA | 252 | 262 | 514 |
| Alois Lander | CAN | 244 | 270 | 514 |
| Bruce Meredith | USA | 250 | 261 | 511 |
| David Kimes | USA | 240 | 253 | 493 |
| Edwin Doebeli | CAN | 182 | 274 | 456 |
| Bert Eicher | CAN | 184 | 248 | 432 |
| Jerry Muller | CAN | 168 | 258 | 426 |

1st Place Team: USA 2041
2nd Place Team : Canada 1828

Canada non team. Kneeling only:
B. Burgler 259
B. Merkli 237
W. Burki 236
K. Scholze 229
J. Morach 221
A. Krieg 215

Since the USA was unable to get 5 or 6 shooters to Port Coquitlam, BC, the Canadians agreed to shoot a 4 man team. This was an indication of concern to get 6 shooters to Linz. The Air Rifle and 300 meter matches were canceled by the Canadians, but the US Shooters shot a NRA Prone Match in Seattle, WA the following day. It also revealed something about the crossbow sport. Shooting standing position with Crossbow or Rifle is work and takes practice. Whereas the American and other rifle shooters of the world transition with age to only shooting prone, the crossbow shooters transition to only shooting kneeling (you can't cock a crossbow from the prone position). Kneeling in crossbow also permits a second kneeling roll to be placed between the boot and the body, in addition to the roll under the boot. It is much more comfortable and places the shooter higher, which facilitates more leverage in cocking the bow.

July 24, 1979 - Meredith sends Diener a letter and copies Kimes and Neill with results of Canada Shoot and report of range of 10 firing points, including pits for 4 shooters for standing, for a possible Continental Championship site in the future. Also sent photos. Reports that Lones Wigger was invited to come to shoot in Linz and he declined the offer. The USA is still searching for a 6th shooter for Linz. Meredith makes a request to train both morning and evenings in Zurich.

July 1979 - Kimes writes to Meredith to report that he has been in touch with appropriate people who report that Bob Aylward is now assigned in Germany and Kimes is going to try to contact him about Linz. Kimes reports he has been in touch with people in Austria about staying in private homes, rather than a hotel, and it is looking good. He also suggests the team rent a VW bus in Zurich and suggests the US take gifts for the hosts and trading items for the shooters of other nations. Kimes gives names of several other shooters he is going to contact to go to Linz. Further he asks that the crossbow manufacturers that loaned us bows be lined up to tune the bows and we need more bolts. He is contacting Neill with the names of a family in Zurich who will be honored to put us up a night or two.

July 30, 1979 - Meredith sends fax and a deposit to Tourotel in Linz to confirm four rooms from Aug 27 to Sept 2 for Meredith & Banks; Kimes & Neill; J. Meredith and Aylward; Mike Eddy and Bob Logue.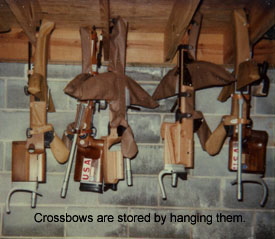 August 2, 1979 - Kimes sends a letter to all going to Linz with crossbow hints like take your own wind flags, take a spotting scope for wind reading, take various sight aperatures, take an adjustable rear iris, remember to oil the bolt and the bow, check that all screws are tight, mark each bolt for identity, stroke the bolt against the release before shooting, train standing position by holding. Bring a blue blazer and grey pants, white shirt and tie for formal ceremony. Good last minute stuff.
August 8, 1979 - Meredith gets a letter from a friend in Thun, Switzerland offering to give any help needed in Switzerland and confirming that the training in Zurich is confirmed.
August 8, 1979 - Meredith sends final payment to the brassard manufacturer, confirming the correct sketch of those they provided.
August 13, 1979 - Kimes send out letter to all going to Linz with airport, passport and bow shipping suggestions. Register the bow with US Customs before leaving so it can be brought back in to the US. Also shooting hints like unscrew the bolt from the lead rather than pulling it right out. That will prevent pulling loose the metal head form the wood bolt. Also, take a sight filter for the range light. Also, a California rifle shooter, Bill Boyle is coming to Linz.
August 19, 1979 - Meredith sends a letter to Diener thanking him for all the help and stating that the US is happy to participate, but the lack of funding is keeping some good shooters home. The NRA did come through with some financial support for Kimes to do a project. A request was made to have the bow manufacturers meet us in Zurich with more bows and tech help.
August 21, 1979 Meredith faxes a change in room assignments for Linz. Only three rooms needed. Add Bill Boyle with J. Meredith. Eddy and Logue have cancelled.
The rest is history. Follow the USA shooters as they competed in the 1st IAU Match Crossbow World Championships in Linz, Austria.

---
| Home | 1979 Linz | 1981 Arosa | 1983 Bad Homburg | 1985 Zundert | USANA Shoots | 1987 Rohrbach | 1989 Wolverhampton | 1991 Wil | 1993 Bully-les-Mines | 1995 Naefels | 1997 Ringgenberg | Distinguished Shooters | National Records | Medals Ranking | Meetings |
---
Here is a good Wikipedia article on Match Crossbow. Examples of the equipment from the IAU website.
---
If you have any photos or results, please email them to the webmaster Ray Carter at raypcarter@comcast.net.